Park Rapids

High School




Class Of 1962
WELCOME
to the "Park Rapids High School Class Of 1962
web site... www.parkrapids62.com
Established August 24, 2011
9177 visitors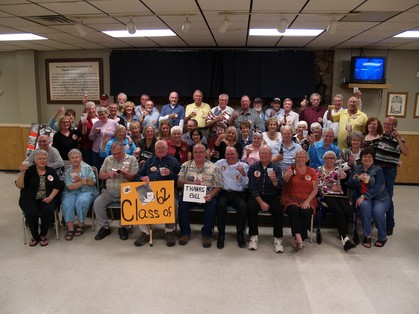 Thank you for sharing your journey

Check out these Facebook groups:
Park Rapids Class of 62
You Might be from Park Rapids MN
Our All School Reunion is planned for 2025.
If you wish to help at a fundraiser this fall, contact Connie Carmichel, connieprhs@gmail.com
Administrator: Kathy Plummer Pastor
Kpastorsunflower@aol.com / 651-324-5824
Co-Administrator: Ann Becker Sinnnot
annms2001@gmail.com
ANNOUNCEMENTS
•

Patricia Ann (Benham) Shore, age 78, Frazee, MN, passed away peacefully on Tuesday, February 28, 2023, at Essentia St. Mary's in Detroit Lakes surrounded by her family.

Memorial Service for Pat will be held on Saturday, March 18, 2023 at 1:00PM at FUREY FUNERAL HOME with visitation 1-hour prior.